Who's going back to school? I for one am not going back any time soon but I still enjoy having to look through videos of what (if there are new) things that school gals and dudes should be looking out for as you're going back to school. While I was looking through Coop a few days ago, I saw their decor and displays filled with school supplies and not to mention the moms who are actually buying the supplies for their kids.
I enjoyed getting my school supplies with my mom and sister back in high school and college. I don't have a need to right now but here are a few things I learned through the years when it comes to school supplies shopping.
This will be a mini-series that is not about burning you parents' wallets buying new things for the new school year but a way to understand what your essentials are for school be it for this year or the next how many years there are for you left.
The Basics:
Having a life planner is a life saver if you have a lot on your plate like I did back in school with the activities we had. Organize it as you will but it's easier to know what you have to do in the day, have an overview of your week, month, or if you wanna go further then the year as well. I will show you an updated version of my planner in another post that I did recently without having to actually buy a ready-to-use planner and it's totally personalized.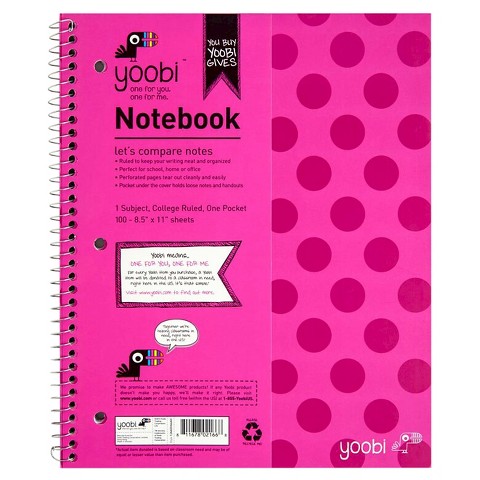 Who hasn't seen Blue's Clues? Steve always had his notebook and it had a photo of his "Thinking Chair". Some schools have a different model for note taking though by using binders and notepads. You can opt to buy a notebook like the one below and differentiate your subjects by buying different colored covers to make it easier when you look for the right one for class. Even when we can bring our laptops to school, I found myself learning much better when I actually write down my notes and then transpose them later and print for revision.
*Creative Tip: You can buy notebooks with the same color and decorate your covers the way you want them instead.
I have a favorite pen that I get all the time. Pilot's Better (Retractable) ball point pen is light and refillable. I buy these in bulk in black and red because you never know who is going to borrow a pen from you and forget to return it and also you forget to ask for it back. Always have a spare! Another pen that I use is Pilot's Precise V5 premium rolling boll wherein your writing stands out as more ink is actually used. I can't really choose between the three but I suggest the ballpoint pens if you're economizing. It's not necessary for you to use the last one I mentioned unless there is a specific need for an extra fine point type pen.
I personally avoid pencil cases with straps for individual pens because you never know how much stuff you'll actually be putting in there. I'll have another post just on this alone since it is imperative not to go overboard with finding a case just for that moment instead of a long-term decision and end up buying another during the year because you couldn't fit in the things you really need in there or because you grew tired of its design. Even then it could still be more than what was necessary.
Trust me, you can never have enough post-its. Don't trust your memory completely because at the end of the day, you will forget what you told yourself by third period. There are other ways to use post-its and there is a variety of product offerings designed for different purposes. I will explain the details in another post but for now, grab your own because you'll need them.
Even if you think that during the day that you'll just be carrying your books and notebooks between classes then you're wrong. You'll have homeworks to take home and bring to school. You'll have projects and whatnot that won't fit in your purse. Best to be safe and comfortable than sorry and well… uncomfortable. You'll be squeezing as much as you can at the end of the day.
Also known as your makeup bag but if you don't necessarily carry makeup for the purpose of touching up during the day, you could still use it for carrying a small face towel, (baby) powder, cologne/perfume, tampons/pads, hairbrush/comb, hair pins, elastics, tooth brush & tooth paste.
Both the grooming kit and first aid kit may be two of the same bag as long as what you'll need in them fits. Your first aid kit should at least contain plasters, bandages, adhesive tape, cotton balls/swabs,antiseptic solution, etc… Again I will let you know what a basic first aid kit would contain in another blog post.
As you may have already known and if not, I have a mix and go although not like in the photo. Just like my dilemma in school I am always on the go and in need of hydration. The same bottle I use for my smoothie in the morning is the same as one I use throughout the day and just refill it with water. If not, then I'm merely using my Starbucks cold drinks tumbler.
I hope you find this helpful and I am looking forward to publishing more posts in my "Back-to-School" aka B2S series.